Welcome back for another round up for The Environment This Month.
Here's to enjoying warmer weather! Did you know that we're living in the hottest annual temperatures ever recorded? It's too bad that most people will regard the temperatures as the greatest thing ever, disregarding the crop destroying and weather whipping results. Instead, they'll probably blame some invisible bearded sky guy for causing the problems, instead of accepting humanity as the causation. I don't even now how that is considered a legitimate stance.
Let's not linger on that head-scratcher. We've got news to review…
You'd think by now that companies would give a crap about the world, considering their profits come from it, and the people living on it. But, the lust for the almighty coin surpasses any sense of humanity. So we again find ourselves evaluating impact on rivers and communities, and an entity charged with the protection of the people will say yea or nay…
The Army Corps of Engineers will publish environmental recommendations this week for a massive gold mine in western Alaska.
It seems like every business, art, field of study, or cause has an awards event. Environmentalism is no different. It's a good idea to recognize the efforts of those who truly make a difference in their field. Such rewards inspire others to reach as high, if not higher. I have a feeling that in these cases, a competition for an award isn't at the heart of why these people do what they do. There's a bonus this year, in just who was nominated…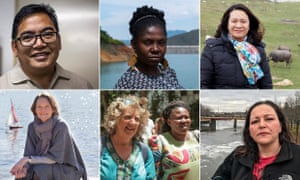 The world's foremost environmental prize has announced more female winners than ever before, recognising the increasingly prominent role that women are playing in defending the planet.
For my fellow Americans, I'd like to remind you that much of what we are facing now is also being faced by others around the world. We are not alone in enjoying the dangers of terrible administrations bent on self improvement and favors instead of the greater good.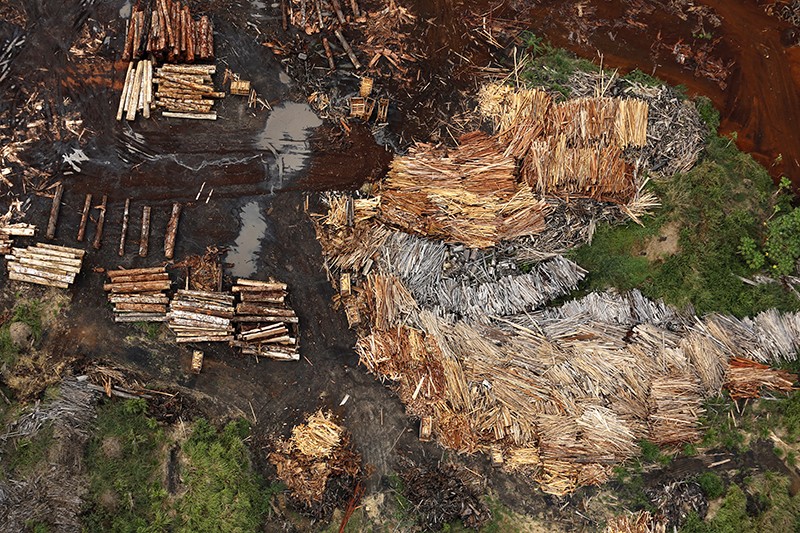 The conservative coalition that dominates Brazil's Congress is girding itself for one final push to roll back environmental regulations before campaigns for the country's October presidential election ramp up.

The legislation under consideration includes proposals to open up the Amazon rainforest to sugarcane farming — which was banned in 2009 owing to concerns about deforestation. Another proposal would weaken licensing requirements for infrastructure such as dams, roads and agricultural projects. But the rural-agricultural coalition behind the proposals are running up against public opposition that has thwarted previous efforts to loosen environmental rules.
We should also take a moment to realize how the interests of other nations and their businesses can impact the ecological policy of other nations. We pretend that our borders provide security to our peoples, and that interference from outside forces is held at bay, unless invasion occurs. That has never been the case. Corporations cross boarders and sue to have their interests protected despite the sovereign nation in which they're acting. Likewise, governments intervene in other governments…
The federal government has lost a court bid to overturn a NAFTA ruling involving a Nova Scotia quarry and marine terminal project, sparking renewed concerns about the trade deal's effects on Canada's environmental regime.

The U.S. firm that backed the proposed project welcomed the Federal Court of Canada decision, while environmental groups said it highlights how the North American Free Trade Agreement hamstrings Canada's ability to protect its ecology.
Within the US, the sovereign states are finding the federal government taking unprecedented control of policy. This is all to benefit the corporations that purchased Trump via his campaign.
The four-term California governor spent decades building up an environmental legacy that, he hoped, would keep the state's air clean and help save the world from a catastrophic rise in temperatures long after he'd left office. Instead, in his final months in office, Brown's found himself fighting the Trump administration tooth and nail to keep it all from unraveling.

On Tuesday he led California, 16 other states and the District of Columbia into court to battle the Trump administration over the most aggressive fuel efficiency standards the federal government had ever imposed. California and the Obama administration worked hand in hand for years to craft the regulations only to have Trump's Environmental Protection Agency chief, Scott Pruitt, threaten to dismantle them.
Some seeming disasters are actually renewals, part of the cycle of the earth. For instance, the eruptions in Hawaii. Although the land around the volcano will be devastated, many plants have adapted to need volcanic activity for survival. The eruptions renew the soil. It takes the environment time to reclaim the area, but once it does, the plants and animals find a rich oasis. The following is an article that came out before Kilauea erupted.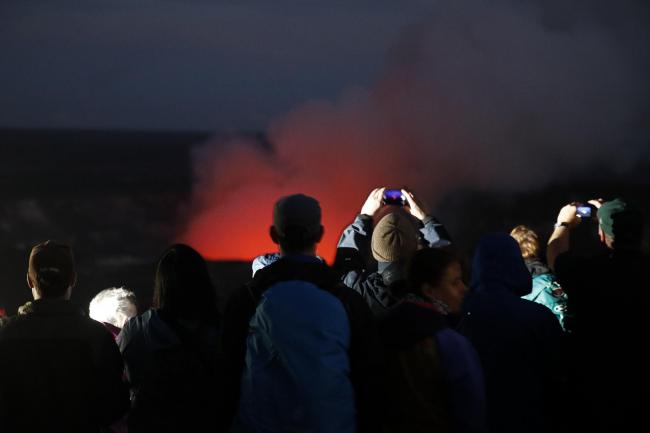 Scientists have warned that the risks of an explosive summit eruption will increase in the coming weeks.
The following is an example of how social issues affect the environment. Regardless of the outcome of this particular case, it is true that the abuse and repression of women has negatively affected the environment. Abuse ripples through relationships, which affects the way that people carry out their work and live.
Eric T. Schneiderman, the New York attorney general who resigned this week after four women accused him of assault, was one of the most active state-level opponents of the Trump administration's efforts to roll back environmental regulations. He was also the first attorney general to open an investigation into Exxon Mobil's climate policies and statements.

Most of Mr. Schneiderman's environmental initiatives will almost certainly continue without him, in New York and other states. But a prominent figure in the legal fight against climate change has left the arena, and his eventual replacement could set different priorities.
Just when you thought the ozone was going to get better…
Something strange is happening with a now-banned chemical that eats away at Earth's protective ozone layer: Scientists say there's more of it — not less — going into the atmosphere and they don't know where it is coming from.

When a hole in the ozone formed over Antarctica, countries around the world in 1987 agreed to phase out several types of ozone-depleting chemicals called chlorofluorocarbons (CFCs). Production was banned, emissions fell and the hole slowly shrank.

But starting in 2013, emissions of the second most common kind started rising, according to a study in Wednesday's journal Nature . The chemical, called CFC11, was used for making foam, degreasing stains and for refrigeration.
Scientific research takes many years to compile and analyze. The general public simply is not patient enough to wait around for things to play out. They either forget or dub it a waste. There is a fundamental disconnect due to society's understanding of science and their drive for instant gratification. You can see this most dangerously occurring in government bodies. A huge example is global warming (climate change). I wonder what the deniers will have to say about this, despite it coming from NASA?
A 14-year NASA mission has confirmed that a massive redistribution of freshwater is occurring across Earth, with middle-latitude belts drying and the tropics and higher latitudes gaining water supplies.
This next piece is going to make a huge question mark pop up over your head. It's an interesting concept to think of, isn't it? Well, I'll let you read. All I'll say is that this put a smile on my face, and an I told you so at that ready.
Donald Trump's environmental policy is one of the areas in which he has pursued a conventional Republican agenda that has pleased all wings of his party. A handful of Republicans have expressed dismay with the rampant petty corruption of Environmental Protection Agency director Scott Pruitt, now the subject of 11 active investigations into allegations of misconduct. Almost none have questioned the administration's agenda itself. Which is odd, because Trump's approach to environmental protection — or, more accurately, lack thereof — is increasingly detached from conservatism.
Some weeks ago, I came across a post on Instagram from National Geographic. It showed a young white male swimming in a water hole in the middle of a drought wracked African country. Outrage turned to into words that I posted on the, something like this is the only fresh water for miles and he put his butt in it? And, I was not the only person to have realized it, although there were few of us. Of course, conservative white males stepped up to say I was overreacting, not seeing what I was seeing, and that I was obviously suffering infirmities because I cared. They didn't read the caption that told me it was the only fresh water pool for quite a distance. This area isn't uninhabited. Also, because animals drink out of it, it's okay to put your butt in it, according to another commenter.
The sad fact is, there is a water shortage world wide, and the majority of people aren't aware, and far too great a number of them do not care. It's just strange to me that they think they don't need water, considering that we die without it, and the food we eat will not be created without it. This is the sad state of things on the right political spectrum. Maybe they think they can buy water when it becomes scarce, because they're conservatives, or something. I can't say what makes them so nonchalant.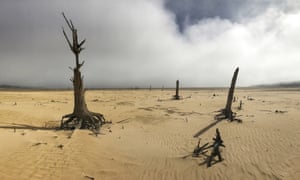 Freshwater supplies have already seriously declined in 19 global hotspots – from China to the Caspian Sea – due to overuse, groundbreaking study shows
Once again, China is on the radar for ambitious doings, which will impact the environment. Go figure, right? But, let's not be smug. The Western World is not innocent. They just perceive of the transgressions as necessary, or not transgressions at all, because they're doing them. The test for oneself, is clearly far different.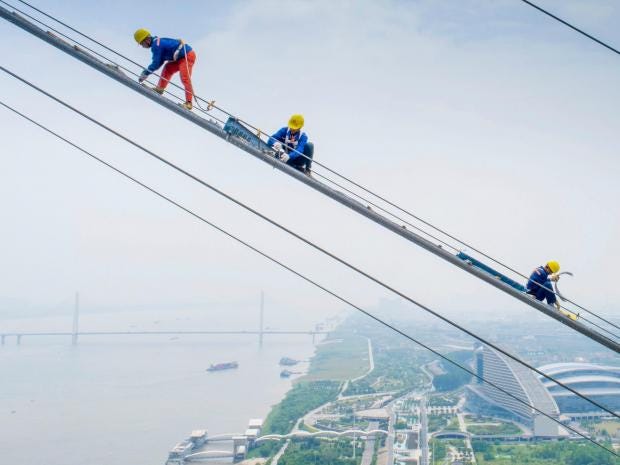 China's $8 trillion plan to create a new Silk Road with sea and land links across Asia is the "riskiest environmental project in history", a global expert on major infrastructure projects has said.
Did you know that the type of sunscreen you use matters? It really does. I'm not saying that you have to spend a fortune to get the best, but that you should be aware of what is in the product, as well as it's ability to protect you from devastating UV. Just about every year, the list changes. If you want to be up on the latest for your skin this summer…
It's warming up. The sun is out, and you're likely breaking out the sunscreen for days at the park and pool.
Another thing we might need reminding of, that we are at the mercy of those in control of the information. Journalists are only able to do so much. Hopefully, they're not bought by the corporations that appear to have bought American politicians, but there is evidence to that affect. Still, some pull through for us…
PFAS should be a household name by now. They're a group chemicals likely contaminating the water supplies of tens of millions of people in the US.

But the US Environmental Protection Agency, which is in charge of assessing and regulating drinking-water contaminants, isn't letting reporters cover the most important event about PFAS the federal government has engaged in to date. The agency has, as a result, turned this week's PFAS summit at EPA headquarters in Washington DC into a major national news story about freedom of the press. But the implications have a direct impact on human health: The summit was meant to be an attempt to assess whether, and how much, the chemicals should be regulated.
Thanks for reading! Until next time…
---
If you like what you read, sign up for the newsletter to have these posts sent to you once a week in an email. It's simple! Just enter your email address in the box on the top right of the page.