Welcome back for another round up for The Environment This Month. Holy cow did July get here already? I guess the year just flies by when you're tracking trends and following daily news about the environment as well as keeping on top of writing. Let's see what is up with this month, and if we've made any progress. You never give up! That is the first rule of activism. It's a long haul, and the small victories must be celebrated to keep up your steam.
Let's dig into July…
Sadly the first article I have for you isn't very good news. I think I'm committing a pattern! But, don't blame the messenger. I'm just sounding the warning bells so we can all make the best choices for the future.
Climate has influenced the distribution patterns of Adélie penguins across Antarctica for millions of years.
The news isn't getting any better for us, either…
A changing climate will put New Yorkers at risk of overheating, according to a new study
If you're still in denial about global warming, then you're in for a wake up. Science has your anti-arguments beat. But, seriously, is anyone still in denial? That would be insane at this point.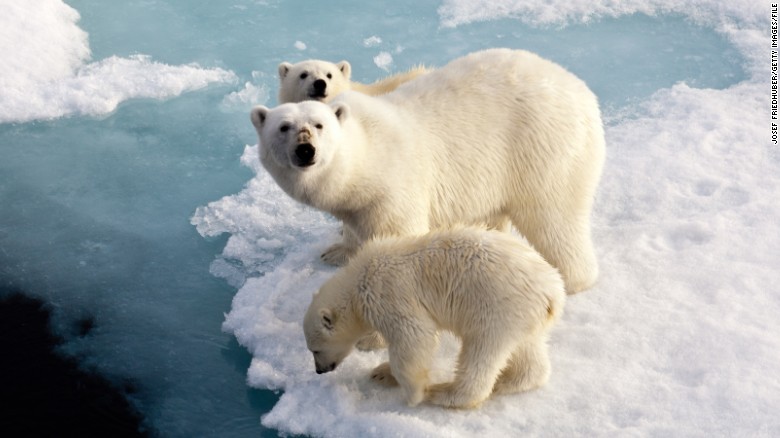 The first six months of 2016 were the hottest ever recorded, NASA announced on Tuesday, while Arctic sea ice now covers 40% less of the Earth than it did just 30 years ago.
And then, Rollingstone Magazine hit us with this…
The worst predicted impacts of climate change are starting to happen — and much faster than climate scientists expected
This is one of the nightmares that will fast become a common tragedy…
Algal blooms that have recently hit southeastern Florida waters are the latest of such environmental disasters that have hit with increasing frequency.
Source: Miles of Algae and a Multitude of Hazards – The New York Times
What are we doing, if anything, about it? Here's some good news for you. Volkswagen has settled over it's pollution, from cars that were polluters with cheating computers. It's not the answer, but it's hitting a big corporation for scheming to cheat regulations right in the pocket.
As part of its landmark $14.7 billion settlement with US regulators, Volkswagen will be shelling out cash to improve the land it sullied with its excess diesel emissions.
Problems in the environment aren't just for Americans and manufacturers, so I like to make sure I branch out to see how other nations are doing on the topics of greatest concern. This month, let's check in with Australia…
As Australians prepare to vote in federal election, the country's environmental challenges are only increasing. Here are five charts that explore where we are and what's ahead.
Yet, if the threat of climate change doesn't abate the greed that drives it. In the United States, companies who benefit from the continued use of fossil fuels are trying to sell customers the nonsensical idea of clean coal, and many have bought it. I've heard it mentioned in a few politically based conversations, and always with the same erroneous propaganda slurry meant to fool us into continuing our dirty ways. Thanks to the NY Times for talking about the truth of the industry…
A Mississippi project, a centerpiece of President Obama's climate plan, has been plagued by problems that managers tried to conceal, and by cost overruns and questions of who will pay.
The following is a story that has disturbed me for a very long time. In my 4o+ years on the planet I have yet to see any change on the front of ivory poaching. It's a devastating trade that leaves families wrecked, and science has already proved the high sentience of Elephants. they know things just as we do. Their attachments to one another are real. Yet, it seems, as forever and always, greed will not consider the trauma or the other long term effects of its being sated.
As illegal hunting thins out the ranks of matriarchs, their daughters are taking over as leaders of their social groups.
I wanted to make sure that I am keeping up with this story. If you remember, I included the death of another activist just a couple months ago. More have died since, and it is not by accident…
An environmental and indigenous rights activist in Honduras has been killed four months after the slaying of award-winning environmentalist Berta Caceres stirred international outrage. The Public Ministry said in a statement Thursday that it had formed a special commission to investigate the killing of 49-year-old Lesbia Janeth Urquia. Authorities said Urquia's body was found Wednesday in a garbage dump in Marcala, about 100 miles (160 kilometers) west of Tegucigalpa. She had disappeared Tuesday afternoon after going out to ride her bicycle.
Deep breath folks! The month of July has a lot of stories around this topic. Hang in there!

It's a rare, and striking, piece of good news about the global environment.
Here's something interesting I stumbled across this month… What if the everyday items we use are making us lazy?
Mice exposed in the womb to phthalates, found in everything from plastic bottles to shampoos, grew up to be less active.
Speaking of environmental things shaping our habits, I'm sure you've heard about the amount of space junk in orbit of Earth. I believe I covered this in an older installment of The Environment This Month, but I am too lazy to go hunting for it. I have an update, anyway, that takes precedence. Nations are finally taking action on dealing with the enormous amount of space debris. Check out the video at the link below…
The European Space Agency's e.Deorbit mission is currently working on the technology to facilitate the removal of space debris. They plan on capturing and de-orbiting a large piece of space junk in 2023, making it the first mission of its kind.
Thanks for reading! Until next time…
---
If you like what you read, sign up for the newsletter to have these posts sent to you once a week in an email. It's simple! Just enter your email address in the box on the top right of the page.