Welcome back for another round up for The Environment This Month. Well, hello, April! El Niño has brought us an early spring. The leaves are busting out on the trees already. I remember sitting in the middle of this very month and wishing with everything that I had they would leaf-out already. My eyes were starved for color! Sadly, although I relish the warmer temperatures, it's not a good thing. Not only does this weather pattern cause greater numbers of insects, predatory kinds included, to bloom along with the flowers, but totally wacks out the cycle of things. And, the ice just keeps melting…
The scales, however, are tipping in the favor of reason. Despite the grandstanding of ignorant people over the last decade (actually longer) who denied the truth of climate change, science is winning out. Why? Because science isn't opinion, it's fact. You can't deny it and be considered an intelligent being anymore. (Now if we could only cure the anti-vaxxers of their fear born virus). The first step in achieving consensus is getting those in power, the business men who feel threatened by the change, to buy in. The truth is, fossil fuels are running out and we have to find a better fuel source before that happens.
"The question is whether what happened in 21 countries can be a model for the rest of the world."
Part of the buy in, also, is showing the public that juggernauts can be defeated. This month, one of those executives is actually being held responsible. The very idea is one we all want to see come true, but we all know is pie-in-the-sky. Still, we can dream. So, when something happens to show us that it's not so far fetched, we take notice and it helps set our minds right. That right mindset helps us keep pushing the new consensus. Is that bad? In this case, absolutely not. Certainly, in the past, there are those who have manipulated public opinion for bad ends. That should not be the only thing that is focused on, because that is just as shortsighted as trusting blindly. Indeed, things are not so black and white as we'd like them.
"The sentencing of the former chief executive of Massey Energy Company comes six years and one day after an explosion tore through the Upper Big Branch mine, killing 29."
As science, culture and other things evolve, the natural progression is to wake up to the things that affect our lives, either for good or bad. Humanity has the fascinating ability to empathize and therefore make better choices. For instance, they can tell that an activity will impact someone or something else, and then they contemplate the meaning. Sometimes, it can be a very selfish reason, when you really look at it, that pressures us to change our behaviors. Nothing wrong with that. Take the following story as example. Simply because an activity is classified as a tradition doesn't mean we have to continue that activity. There are always naysayers, who find personal offence in change, but that, too, doesn't mean we must continue to comfort them. For any one thing, there is its detractor.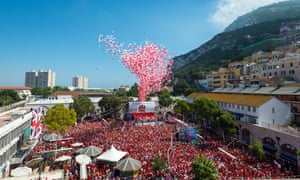 "British overseas territory stops 24-year national day tradition because of threat to marine life."
It doesn't surprise to hear the next story. I've read the sentiments of Alaskans before and their faux Libertarianism extends beyond being entitled to government hand outs in light of waning oil business (they don't see these subsidies as handouts but they certainly do see temporary assistance this way, even those it's for those without work or other issues so they can get going again). They feel equally entitled to use resources however they see fit to turn a profit, even if it is the equivalent of shitting one's own bed and sleeping in it.
"Eight Alaska businesses are among 22 that owe thousands of dollars in fines to the Environmental Protection Agency for violating environmental laws protecting air, water and land."
The Republicans in my homes state of New York are up in arms about extending a budget for Environmental concerns. This isn't unusual. They feel the same was as the Alaskan version, and with just a little reason. Oh, sure, they'll tell you there's a good damn reason, but I have yet to hear one that doesn't involve "I just don't want to." They may not want to, but there is too much riding on it. We can't ignore that we're poisoning our own terrarium, and there isn't a spare nearby.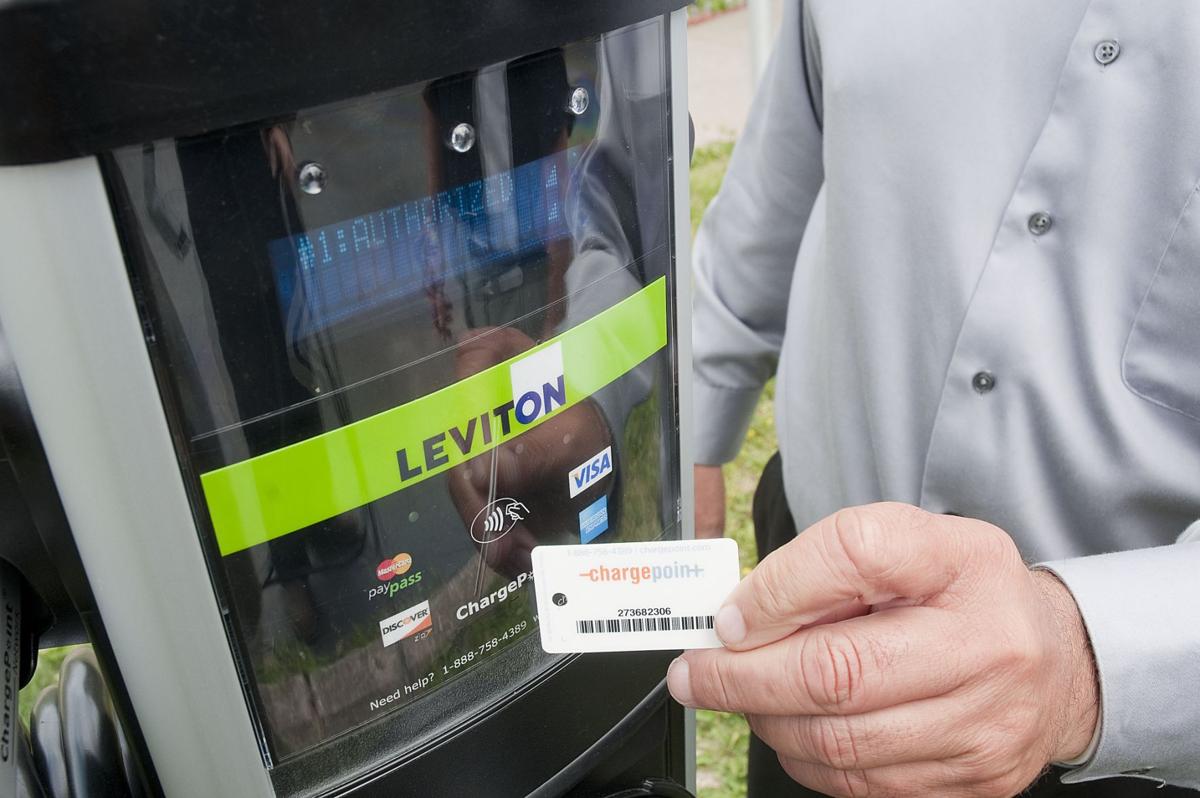 "ALBANY — New York's new state budget includes $500 million for environmental programs including water system upgrades and rebates for electric vehicle purchases."
This should be alarming. We keep hearing about the coral die off. The problem here is that it's an anchor species, one that provides many other lifeforms with their nourishment, and its death will lead to catastrophic die-offs.
"Researchers believe that bleaching, which they attribute to heat stress compounded by climate change, is threatening more than a third of the planet's reefs."
The Zika Virus story is still developing and it's still too early to tell if it will end up being a minor scare for the West like last summer's Ebola epidemic. These viruses thrive in weaker economies, beacause the services to contain them simply are not available as they are on the scale the US or European countries have to deal with them. That also explains why our medical professionals are often brought in to assist. It's not for lack of education or know how, it's money and networks. The best thing we could do for ourselves is to ensure the networks and funds for foreign nations are in place to help them deal with such crisis, because they are nearly sure to not sprout beyond borders at that point. You can find out more about Zika and how the story is evolving below…
"The more doctors learn about the Zika virus, the more frightening it looks, and money's urgently needed to fight it, two top health experts said."
I hope you didn't think that the water issues in California had yet been resolved. It's interesting, isn't it, that these things ebb and flow like tides. If you keep a careful watch on an issue, you'll see how that is just a false mask reflecting our own attention spans on the issues. They officials in charge and many activists have been on this issue for years and aren't about to look away from the next thing while this job is undone.
With the El Niño winter, less precipitation has spelled more disaster for California…
"Climate change and the proliferation of trees have led to less of a natural reservoir of melting snow coming down the mountains."
I wish that, like Gibraltar above, other places would get in touch with how the Earth is a closed system, and that when you crap up a spot over in the corner, the effects are felt to the other corners and throughout. Same goes with the physical body of plants and animals. When we feed ourselves questionable things, we end up with a questionable health.
Fracking has never been worth the small amount of fuel that it extracts. We should be getting away from these kinds of fuels, not milking it the last drop, as we well know the effects it has on our environment and our bodies. Furthermore, when companies are making their 'hydro fluid' top secret after it was revealed the noxious mixture is deadly chemicals that cause all kinds of lovely things like cancer, we ought to know this is not a good way to go. Why does money speak so well that we're willing to kill ourselves so someone else can earn some? That is exactly what we are doing when we look the other way here. We don't get to just use the fuel, you'd have to buy it when it's put up for sale, if it is ever made available to you, because it might be exclusive to someone else–and we don't get any of the profits either. Jobs? not many and not sustained. It's just another Ponzi scheme where human lives are expendable in the execution.
"The best way to protect our health from fracking is to ban this practice and keep these dirty fuels in the ground."
I hope you didn't think there was any end to human hubris…A proposal to divert the water of the Great Lakes is on board in the Midwest states. Can you imagine? Well, thankfully, many many people oppose this nutty scheme, and all for great reasons.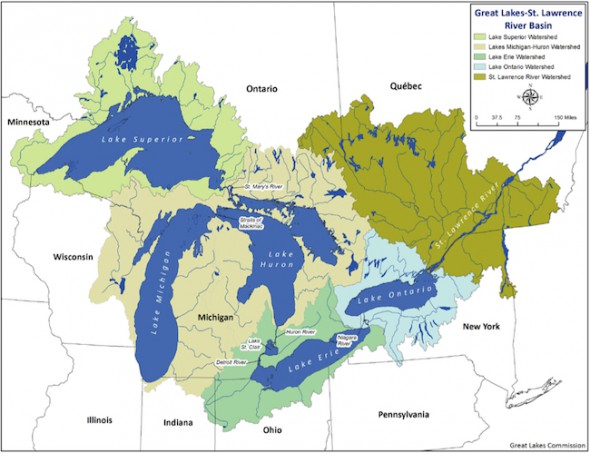 "99% of more than 11,200 comments indicate opposition or serious concern regarding City of Waukesha's proposed Great Lakes diversion…"
As if you needed to be told that most corporations are monsters, this story hits…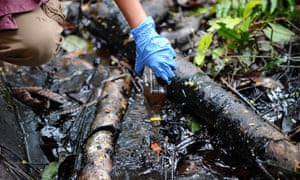 "US oil company wanted EU-US trade deal to give foreign investors the legal right to challenge government decision, documents show."
As April houses Earth Day, let's take a look back over the past to see how that has changed our efforts and won us victories for the environment:
As Earth Day turns 46, we take a look back at the biggest milestones in environmental protection.
Thanks for reading! Until next time…
---
If you like what you read, sign up for the newsletter to have my posts sent to you once a week in an email. It's simple! Just enter your email address in the box on the top right of the page.