Welcome back for another round up for The Environment This Month. I recall reading that the Farmer's Almanac predicted a heavy snowfall this year. By far, 2016 had way more snow in my area than I am seeing now. So, I'm pretty sure that Almanac just lost some cred. Perhaps it didn't account for recent scientific research, like so many are attempting to do, despite the inevitability of facts.
Last month we learned that activists in Central America are still being heavily targeted for assassination. Some of the details surrounding the hundreds of deaths are starting to come clear…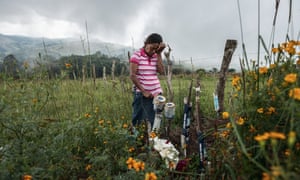 After the murder of at least 123 activists since 2009 military coup, the Global Witness group points to involvement of politicians and business moguls
In the United States, elites are now taking steps to dismantle protections put in place to stop the poisoning of land, air, and water on behalf of the people who live, breath and drink here. It, as always, appears that profits over health and the safety of Americans is what matters most. Amazing is the failure of voters to realize this danger, and their continuing support of such representation that endangers them.
House Republicans approved a measure Wednesday that scuttles a regulation aimed at preventing coal mining debris from being dumped into nearby streams. Lawmakers also voted to rescind a separate rule requiring companies to disclose payments made to foreign governments relating to mining and drilling.
A friend of mine saw this early in the month, and his first reaction was: I smell a rat! Indeed. Where there is money to be made, the obstacle in the way will be removed. We've watched it before. But, that doesn't mean we have to allow it to happen. There simply is no replacing nature's pollinators. Mechanical drones might help, but they can't take the place of the niche. Reasons why will be both obvious and reveal themselves later. Natural means have always proven to be the best means. Evolution knows what it is doing. Check out this article that talks about the financial concerns, and alternative solutions should we lose honeybees…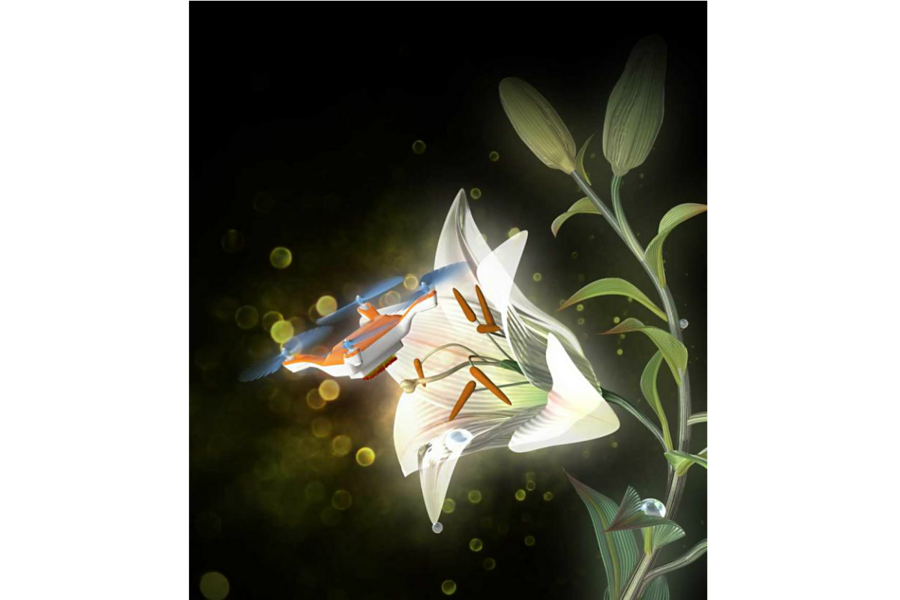 Not yet, and the reasons go beyond a love of honey.

Roughly a third of the world's food crops require help with pollination, but more than 40 percent of the species that perform this vital service are under threat.

Researchers across disciplines have been searching for solutions. Some focus on ways to protect the bees and other crucial pollinators. But others are looking outside of the natural world for ways to protect crops like fruits, vegetables, nuts, berries, and even chocolate and coffee.
If you're like me, then you follow more than US politics and those of our closet neighbors. Keeping an eye on things around the world can give you a better picture of the greater issues facing humanity than only ever looking within. Unfortunately, of late, looking out is a mirror of looking in. Are you familiar with Brexit? You should be. It's going to depress Great Britain and is causing waves through Europe. It was not a good thing! Here's further proof:

Ministers are "worryingly complacent" about upholding environmental protections outside the EU, peers say.
Politics makes for strange bedfellows. That's a saying that I remember from my youth. Back then, it sounded rather strange, but as I grew and learned, I understood. This next issue is a perfect example of it. And, this is why acting and speaking with respect is very important. If you alienate who you think is your opposition, when it comes time to ally, that will be difficult if not impossible.
Outdoor sporting groups – long associated with conservatism because of their support for guns rights and small government – are now collaborating with the environmental left to fight [the] U.S. President's…push to open more public lands to energy development. Such areas include national forests, parks and Native American tribal territories and account for about one fifth of the United States.
And here's another reason to come together across the aisle. Because environmental damage and climate change are going to be extremely costly, especially to those with the least. Kudos to MIT for modeling this. I keep saying that we need to model impact more, like the impact of voting Republican.

New toolset evaluates economic impacts of ozone reduction policies for nine income groups.
Please note: If you've noticed the conspicuous absence of any news mentioning the damage being done by the new administration of the United States, that was a conscious choice to not give a platform to them. The reason behind it is that so many news outlets will be covering the stories this month, that for me to do so would more than likely alienate my readers. I'm also of a mind that such depressing information can kill morale. We need to do a lot of work and we don't need to be told we face a battle in accomplishing environmental health and sustainability for our nation and across the globe. Much like women's health issues, I can't believe I still have to fight this shit in 2017. I will assess the situation again in March.
Thanks for reading! Until next time…
---
If you like what you read, sign up for the newsletter to have these posts sent to you once a week in an email. It's simple! Just enter your email address in the box on the top right of the page.