Welcome back for another round up for The Environment This Month.
Can you believe it is the end of 2017? I hardly believe the Earth is still relatively the same. After the feces laden year we had out of 2016, I feel like things weren't as bad as they could have been. But, then, 45 does attempt to make up for any good that comes our way. How about that serrated dildo disguised as a tax plan, for one? Any who, let's get on with the round up…
I thought this next piece was especially timely considering the holidays. Before you roll your eyes at this one, give it a read, and try to think about that patch of floating garbage in the pacific. Then imagine, what would happen to sea creatures who ingest these things? What if they were super small, like flecks of glitter? Here's what the experts have to say:
Environmental anthropologist Dr. Trisia Farrelly told The Independent that glitter can cause harm to our oceans because it's a type of microplastic, which are especially destructive as they accumulate in the world's bodies of water.
Bitcoin has always struck me as a bad thing, whether it was the ponzi-scheme it seems to be to the types of people investing in it something stinks. As the recent bubble expands, journalists are looking more deeply at this new currency. It is not good for the environment. That's not really something I expected, but also doesn't surprise.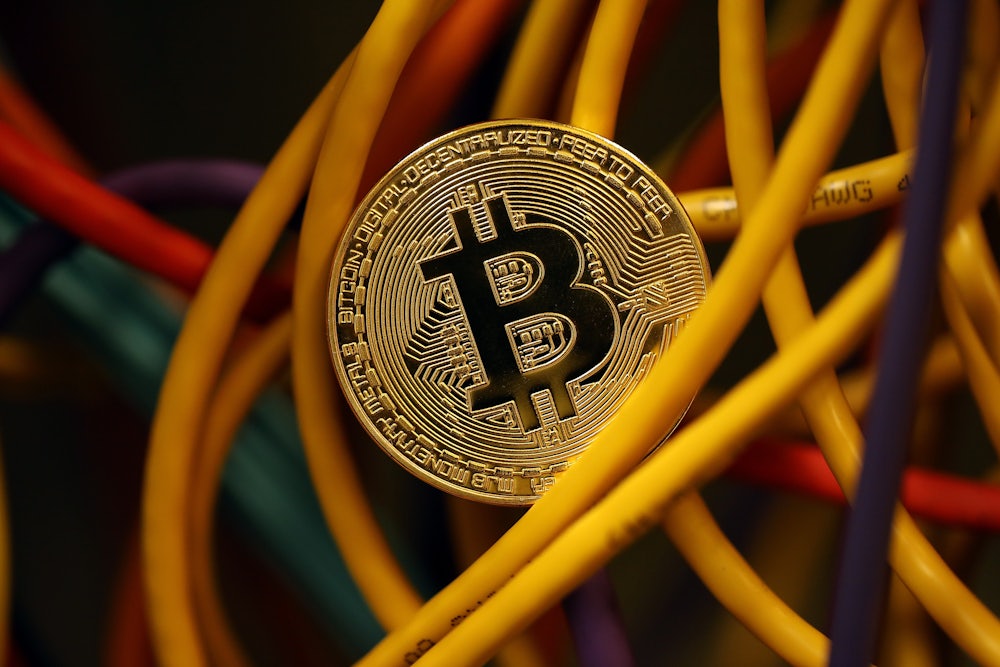 "Just one transaction can use as much energy as an entire household does in a week, and there are about 300,000 transactions every day. That energy demand is more often than not met through fossil fuel energy sources, which, along with polluting air and water, emit greenhouse gases that cause climate change."
The gutting of our monuments has been put forward by 45's administration, as we expected. Native Tribes, however, are not standing by and taking it. Unfortunately, the history doesn't bode well for this fight. All I can think is that President Theodore Roosevelt (R) who fought so hard for our nation to set aside parks permanently as a legacy.
A group of Native American tribes filed suit against President Donald Trump and a host of administration officials on Monday, alleging that Trump's decision to significantly shrink Bears Ears National Monument is "in violation of the United States Constitution and the Antiquities Act of 1906."
A well-balanced diet is important to your health as well as the health of the environment. Although vegans believe that their way of life is the single answer to all the ills of farming, however science doesn't bare that out. Balance is required, and that means that the compact nutrition of animal products still has a place on the table. I agree we need better practices around farming, but also with plant based farming, because that also affects wildlife.
So, you want to reduce your carbon footprint? You might consider improving your diet.
While the US rolls back regulations, China is making moves to clean up the act of those who pollute…
China aims to establish a comprehensive damage-compensation system to protect its environment in the next three years, Xinhua reported, citing a document issued on Sunday by the general offices of the Communist Party of China Central Committee and the State Council.
Please remember to keep fighting, even when you feel it is too bleak to matter. Every small step forward counts against the many steps those in power would like to take us back. It's better, that if you are sliding back, to mitigate that slide. Here's a list of times the environment won, despite power and control by sociopaths…
In the name of making spirits bright, here are five times Trump's environmental actions didn'tsucceed at trashing planet Earth in the past year.
Thanks for reading! Until next time…
---
If you like what you read, sign up for the newsletter to have these posts sent to you once a week in an email. It's simple! Just enter your email address in the box on the top right of the page.