Welcome back for another round up for The Environment This Month.
This round up is going to be the last on the blog. There is a lot of information to gather, and it takes up a lot of room each month. A much easier format to handle is through a social media interface. Thus, I am going to be carrying on the environmental news commentary on my Political K page. Please follow the page to stay up to date with all your news needs.
Let's get started on our final run…
It's December and this segment of the blog is coming to a close as we enter into a new format for the 2019 season. Don't worry, you can find posts like this on my Political K page, where I can monitor environmental news more frequently, without culling a huge number of the stories from around the world that deserve your attention as well.
Next up, a giant orange man-baby spouting baloney to his worshippers, who will buy anything he says, because he's a great, failed businessman. Of course, he said this…
During a rally in Tupelo, Mississippi aimed at boosting support for U.S. Sen. Cindy Hyde-Smith (R-Miss.), who faces a runoff election tomorrow (Nov. 27) against Democratic candidate Mike Espy, Trump hailed the touchdown of the $850 million InSight lander, though not by name.
What an apt subject to follow that bloated sack of blanc mange….beached whales.
WELLINGTON, New Zealand — More than 140 pilot whales died after beaching themselves in southern New Zealand, with half being euthanized by conservation workers in a "deeply saddening" decision after their discovery came too late to rescue them, officials said Monday.
Closure: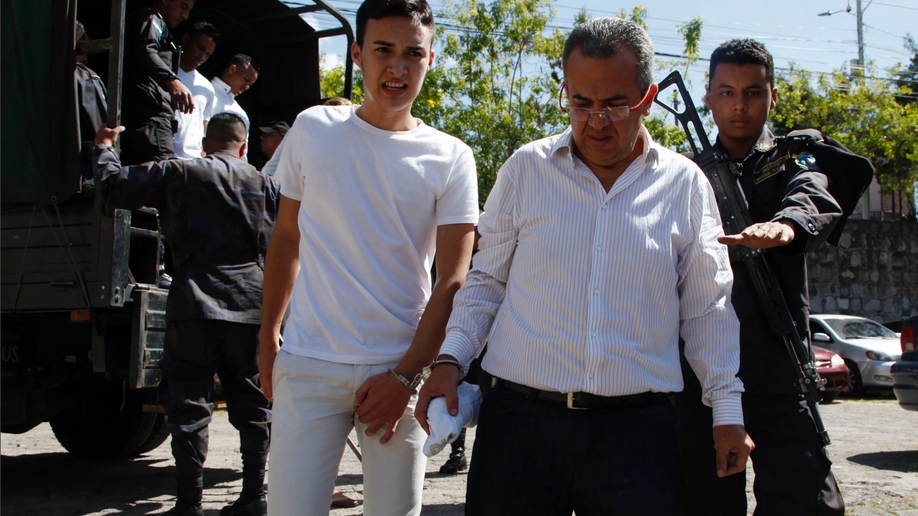 TEGUCIGALPA, Honduras – A Honduran court found seven people guilty of participating in the 2016 murder of prize-winning indigenous and environmental rights activist Berta Caceres, while acquitting an eighth suspect in a case that has drawn international attention.
Well, here's one way corporations could fight the destruction of the current American administration…
Patagonia, the popular outdoor gear brand, plans to donate $10 million to environmental groups using the money it's saving from the Trump corporate tax cuts this year. The California-based company's chief executive officer, Rose Marcario, announced the move in a Linkedin post Wednesday afternoon.
As you'll recall, this is the month that one of the few living American Presidents, passed away, having survived his wife by months. Although I have found his policies problematic, I can say that his leadership is a far cry from the insanity we are now experiencing (no doubt it helped build to this point, but it would be better to be back there, than where we are now, at such a critical moment).
In June 1989 President Bush proposed sweeping revisions to the Clean Air Act. Building on Congressional proposals advanced during the 1980s, the President proposed legislation designed to curb three major threats to the nation's environment and to the health of millions of Americans: acid rain, urban air pollution, and toxic air emissions. The proposal also called for establishing a national permits program to make the law more workable, and an improved enforcement program to help ensure better compliance with the Act.
And, there is no love loss between Republicans, let alone Democrats:
Landmark Environmental Protections Being Rolled Back – NBC Southern California
In these strange times, are eel snorting seals really that out of the ordinary?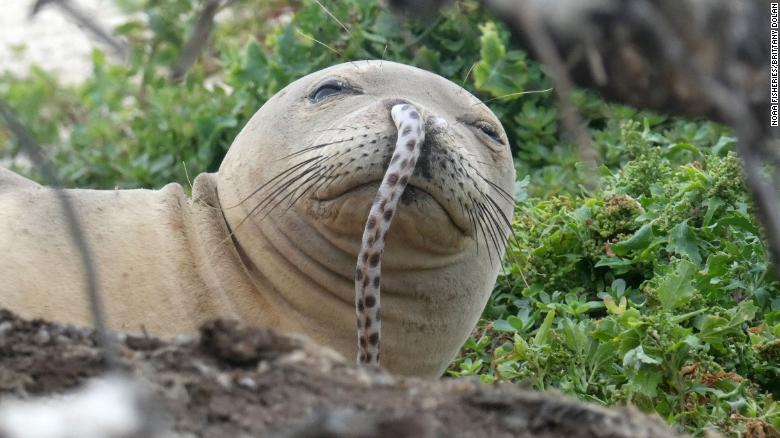 Endangered seals are baffling conservationists with an unlikely predicament — getting eels stuck up their noses.
The Honolulu-based Hawaiian Monk Seal Research Program (HMSRP), part of the United States' NOAA Fisheries agency, posted a photo on its Facebook page Monday that showed a seal with the slippery creature lodged firmly in its right nostril.

This undignified incident is just the latest in a long (and wriggly) line of eel invasions to strike the Hawaiian monk seals — a phenomenon that was first spotted in the summer of 2016 off Hawaii's Lisianski Island.
A lot of families are doing their part to  make a difference while their governments and other leaders are stalling on action. They understand the need, because they have children who will reap the cost of inaction later. So what is something we can do? Understand that everything you do has an impact of some kind, and then think about creative ways to limit it. Stop punishing yourself for not being completely free of impact. That is not possible.
Most people observe holidays that align with the solar calendar. Some of the most significant of those coincide with the shortest days of the year, around the winter solstice Dec. 21.

Those solstice-related holidays often include a festive meal. An internet search of "traditional holiday dinners" returns recipes and sumptuous photos of perfect standing rib roasts, glazed hams and turkeys.

Tradition meets the future if you plan your holiday meal with climate change in mind.

Not all foods have the same environmental impact or cost. Production of equal amounts of some foods emits many more greenhouse gases and other environmental threats than others.
Lack of regulation blamed for pollution in Shan State, where many Chinese companies are investing in hazardous mining.
Conservative Trash heap The Washington Examiner admits that Trump's border wall construction will be an environmental disaster (even if by a roundabout story claiming the drugs and criminals bull shit line).
The U.S. Supreme Court on Monday rejected a request from a trio of conservation and environmental groups seeking to block construction of President Trump's wall along the U.S.-Mexico border.
12 years left and they're still having summits to decide what to do. This should go well…
Countries have agreed that Chile will host next year's U.N. climate summit.
Delegates at this year's talks in Poland agreed Friday that the South American nation will stage the meeting after Brazil dropped out. Costa Rica, which had been also been in the running, will host a preliminary event.
Let's reiterate that belief doesn't matter to scientific fact. You don't believe in science and it's findings. They exist and are fact. Belief doesn't matter. So when someone says they don't believe in Climate Change, remind them that it is a decided fact with evidence, not a mystery man in the sky stroking his beard and deciding who to strike with lightning.
Over the past three decades of global warming, the oldest and thickest ice in the Arctic has declined by a stunning 95 percent, according the National Oceanic and Atmospheric Administration's annual Arctic Report Card.

The finding suggests that the sea at the top of the world has already morphed into a new and very different state, with major implications not only for creatures such as walruses and polar bears but, in the long term, perhaps for the pace of global warming itself.

The oldest ice can be thought of as a kind of glue that holds the Arctic together and, through its relative permanence, helps keep the Arctic cold even in long summers.
Good-fucking-bye, jack hole.
Interior Secretary Ryan Zinke, a key figure in President Trump's sweeping plan to reshape the nation's environmental framework, resigned under pressure on Saturday as he faces numerous ethics investigations into his business dealings, travel and policy decisions.

"Secretary of the Interior @RyanZinke will be leaving the Administration at the end of the year after having served for a period of almost two years," Mr. Trump wrote on Twitter. "Ryan has accomplished much during his tenure and I want to thank him for his service to our Nation." The president said he would name a replacement this coming week.
The hope was and will always be with the people. Governments, leaders, and moneyed interests are concerned by themselves and the works of the rich, which do not coincide with the needs of our planet or the beings living upon it. Your actions, no matter how small, are what sustains the continued movement. 
Environmental groups sued the Trump administration Tuesday over offshore drilling tests, launching a legal fight against a proposal that has drawn bipartisan opposition along the Atlantic Coast.

The lawsuit filed in federal court in Charleston, South Carolina, claims the National Marine Fisheries Service violated the Marine Mammal Protection Act, the Endangered Species Act and the National Environmental Policy Act when it issued five permits for the use of seismic air guns.
Your vigilance is ever needed.
SPOKANE, Wash. — The Trump administration wants to reclassify some radioactive waste left from the production of nuclear weapons to lower its threat level and make disposal cheaper and easier.

The proposal by the U.S. Department of Energy would lower the status of some high-level radioactive waste in several places around the nation, including the Hanford Nuclear Reservation in Washington state — the most contaminated nuclear site in the country.

Reclassifying the material to low-level could save the agency billions of dollars and decades of work by essentially leaving the material in the ground, critics say.

The proposal joins a long list of Trump administration efforts to loosen environmental protections. Just last week, the Environmental Protection Agency acted to ease rules on the sagging U.S. coal industry.
For perspective, let's look at a naturally occurring environmental change. Please note that it will take 100 million years to process, not a few centuries…
'We estimate that this 'ring rain' drains an amount of water products that could fill an Olympic-sized swimming pool from Saturn's rings in half an hour,' said James O'Donoghue of NASA's Goddard Space Flight Center in Greenbelt, Maryland.

'From this alone, the entire ring system will be gone in 300 million years, but add to this the Cassini-spacecraft measured ring-material detected falling into Saturn's equator, and the rings have less than 100 million years to live.'
U.S. Rep. Frank Pallone intends to launch investigations into the Trump administration's handling of Obama-era environmental initiatives when Democrats take control of the U.S. House next month.

Pallone, a Democrat who has been representing the Bayshore and central New Jersey in Congress for nearly 30 years, will ascend to the chair of a powerful U.S. House committee, one that could play a significant role in shaping U.S. climate change policy.
Ω
And, with that, we bring The Environment This Month news roundup to a close. Thanks for reading! It was fun and meaningful for me to bring you the top stories each month. Don't forget to join me at Political K, where this segment now lives on a more active basis.
---
Join my weekly newsletter by signing up in the upper right box on any page of the blog.