I loved the idea of this. It is so the perfect time to start thinking of summer fun and beach days. Parasailing isn't something I've done yet, but I'd love to give it a try. The only thing I worry about is the sharks in the ocean. They freak me right out! Imagine. And, Jaws (1975) is my favorite film.
If you notice, Zo is equipped with her Skate Zo helmet again! I like to think about what she would look like as a stuffed animal, and a model of her with helmet would just be epic. I'm going to have to do a felted animal or something… Anyway, let's check out the new image for June…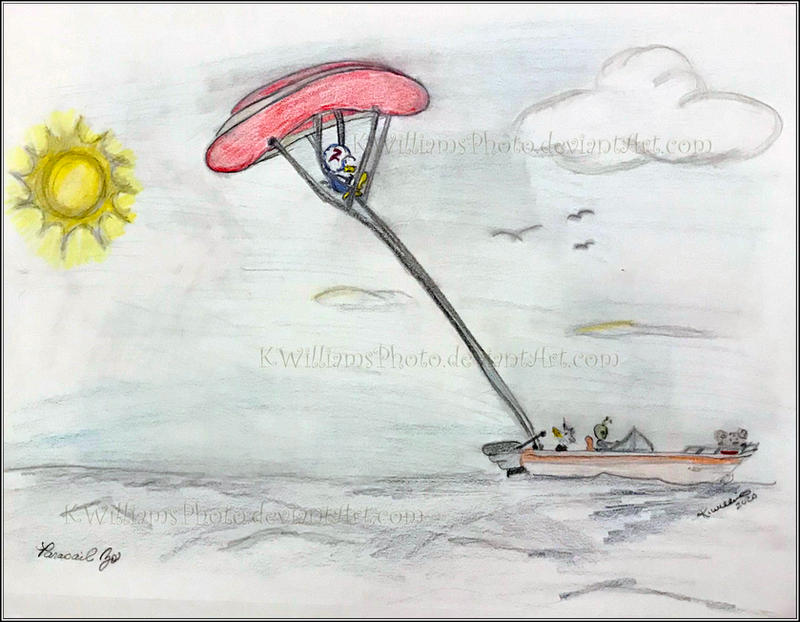 ---
Love my duck? Support this blog by buying a book.
---