For this Halloween, Zo wanted to parody one of my all-time-favorite cartoons. Can you guess which it is by looking at the art? Let's take a look…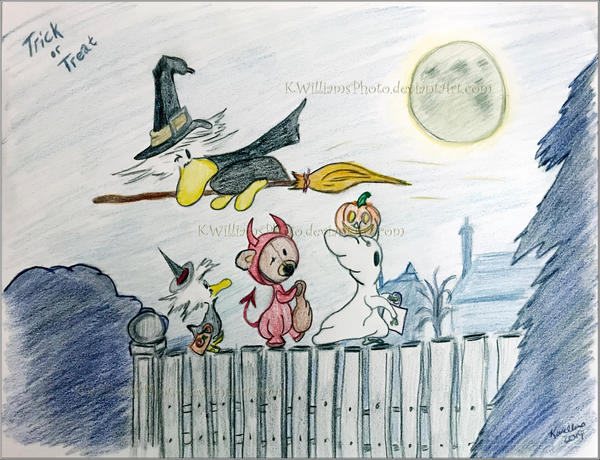 Did you guess? The title is a bit of a clue, but so are the costumes our friends are wearing. Yes, that is Alex in the ghost costume. You can just make out his little green feet and long green fingers.
Give up?
It's a parody of the Disney short Trick or Treat (1952)! Zo is the best. But, she already knows that.
---
Love my duck? Support this blog by buying a book.