Welcome back for another round up for The Environment This Month.
September rolls in again. This summer felt more like the summers I remember as a child, but the reports came in saying it's been the hottest on record. The fall arrived like someone flipped a switch, turning that heat off. It's always my hope that we will reach a point where we've made enough changes that the damage will start to recede. That, however, is not meant to be. Right now we are just negotiating how bad. We have those who spurn education and science to thank that, because they allowed themselves to be used as brakes by those profiting. The only thing to do now is demand the changes necessary, and cease the acceptance of contrary opinions that hold us back. Truth and facts. Let's arm ourselves…
Earth-observing satellites use the Moderate Resolution Imaging Spectroradiometer (MODIS) to measure the aerosol optical thickness from hundreds of kilometers above the Earth. These measurements are based on the fact that aerosols change the reflection and absorption of visible and infrared light in the atmosphere. NASA has now released a vivid image that shows the aerosol flow across the face of Earth. According to NASA, "An optical thickness of less than 0.1 (palest yellow) indicates a crystal clear sky with maximum visibility, whereas a value of 1 (reddish brown) indicates very hazy conditions."
The next story reminds us of how interconnected the planet is. No corner will be unaffected. So why do we allow anyone to stop us from responding, and saving what we still can?
A new study led by scientists at Scripps Institution of Oceanography at the University of California San Diego and the Coral Reef Research Foundation (CRRF) in Palau describes a novel approach for predicting warm temperature-induced stress on corals from the sea surface through a deeper expanse ranging from 30-150 meters (100-500 feet) known as the mesophotic zone.

Corals at this depth are thought of by some in the science community as being safer from ocean warming than their shallow-water counterparts. But the Scripps Oceanography team found that even in the deep, corals are episodically exposed to thermal stress at intervals different than those corals near the surface.
Forbes addressed the effect on people with an economic spin, because we seem unable to reach conservatives unless we inform them of how their bank accounts will be affected by the changes in the climate. What's in it for me, is a common question in training about teaching individuals new skills that may alter their day to day tasks. We all know, we humans are creatures of habit. Once we're settled in a routine, we take it personally when someone wants to change it. Don't ask me why we get so invested in the way we do things, like it's fundamental to who we are as an individual. If someone can show me a better way, or a way that improves life for me and those around me, I'm going to listen and try to apply it.
Oddly enough, doesn't it seem, the folks fighting efficient and smart change seem to be the same ones calling everyone else lazy?
"The bad news on climate change is almost a steady drumbeat. As such it can be too easy to grow numb to it, but it's important to not lose sight of what's happening and the urgency of it…Global warming, in short, remains urgent for the environment and the people who will bear the direct costs…Let me unpack this a bit. Energy price shocks are historically a contributor to modern recessions."
You might wonder what the next link has to do with environmental concerns. History is the perspective from which you perceive the future, for one. But museums are also bastions of research and innovation. This fire was a major tragedy for the world.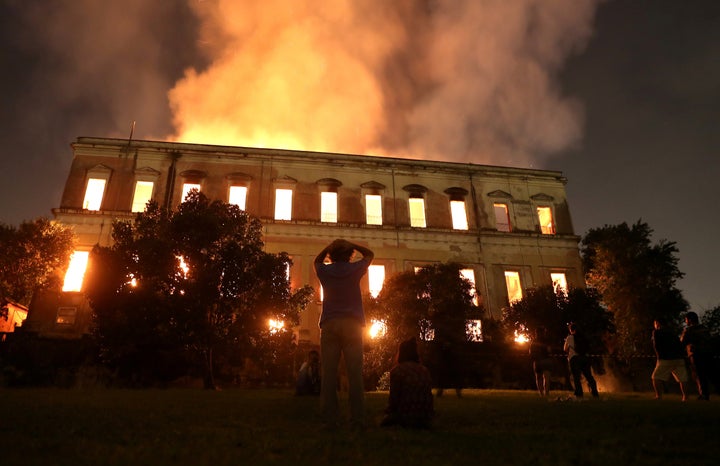 The National Museum of Brazil, the country's oldest scientific institution, has been engulfed by flames after a fire broke out on Sunday night.
The museum, which recently celebrated its 200-year anniversary, contains more than 20 million items in its collection, including artefacts from Egypt and the oldest human fossil ever discovered in Brazil.
I really miss when the following was the biggest problem facing the States…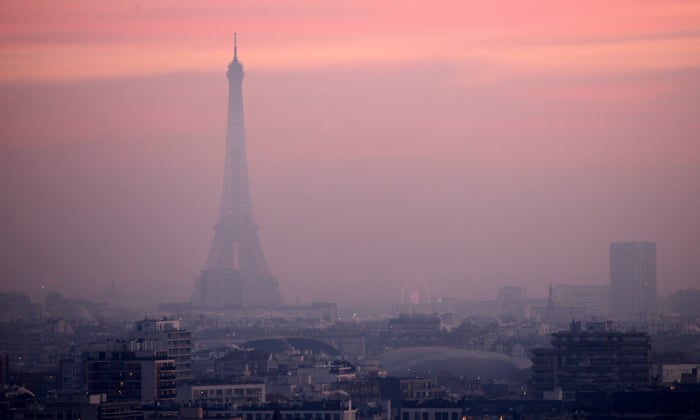 Air pollution is now "the biggest environmental risk" to public health in Europe but governments are failing to adequately deal with the crisis, the EU Court of Auditors has found.

Europe's air pollution limits are "much weaker" than WHO guidelines – and most EU countries do not comply with them anyway, according to the damning new report.
As you know, I like to temper the roundup with some good news. This time, I have something very interesting to share. (Or, maybe, it's just been on my radar as someone who loves marine biology.)
Great white sharks have led researchers to discover a secret, hidden oceanic void teeming with life.

Marine biologists began tagging sharks more than a decade ago but the predators' month-long annual pilgrimage to a seemingly barren area in the mid-Pacific region from the coasts of California and Mexico had baffled scientists.

Now researchers from Stanford University and the Monterey Bay Aquarium, have found that apparently empty stretch of ocean, known as the mid-water, is in fact teeming with life.
You can't have a roundup from this September without mentioning the big storm that came through the Southern United States. You'd think that voters in this area, who are far more likely to experience such storms, would be on board with protecting the environment, and thus not encouraging these natural disasters to grow beyond survivability. Perhaps they're like 45, and get excited to rebuild every other year, and lose most if not all sentimental keepsakes, like family photos, grandma's china, and so on. But, no. Once again, voting against one's interests, and once again we have the same old results…
Twenty-seven of the 37 deaths attributed to the storm have been in North Carolina, where Florence and its floodwaters have caused significant damage in the state. First responders have made more than 4,000 rescues, approximately 10,000 people are in shelters, and the state has set up four mass-feeding kitchens.
Thanks for reading! Until next time…
---
If you like what you read, sign up for the newsletter to have these posts sent to you once a week in an email. It's simple! Just enter your email address in the box on the top right of the page.