Welcome back for another round up for The Environment This Month. Can you believe the year is over? Oh, and what a year! I don't think this one will be missed. Sure it wasn't all that bad, and there has got to be someone who had a good one out there. Here's hoping that things improve exponentially in 2017, despite the outlook. Let's dig into the environmental news that filled out this month…
Not all that happens during an environmental upheaval is bad, per se. It's the overall results of Global Warming that will be dangerous to all life on this planet. While some might think that this is great news, scientists can see the die-off coming in other areas of the globe. Yes, this does give them an opportunity to study some news ground, but is the cost worth it? Of course not.
The annual production of algae, the base of the food web, increased an estimated 47 percent between 1997 and 2015, and the Arctic Ocean is greening up earlier each year.
Several months ago, I wrote about the huge space pollution problem that humanity has caused via the space race. You'll be glad to know that companies are vying for a spot to play cleaners. It's going to be a lucrative business for them. This article highlights some of the aspects of such an undertaking, and, yes, environmental impact will be a concern.
A start-up company called Astroscale is dedicated to cleaning up some of humanity's hardest-to-reach rubbish, and its plans include a small satellite with an adhesive glue.
Speaking of space and climate change…Weather is going to get mighty touchy as we continue to careen forward with little action on Climate Change. Technology is responding with more powerful satellites to study and predict weather. Check out this article on the newest from Science… (It's always fun to watch a launch, anyway!)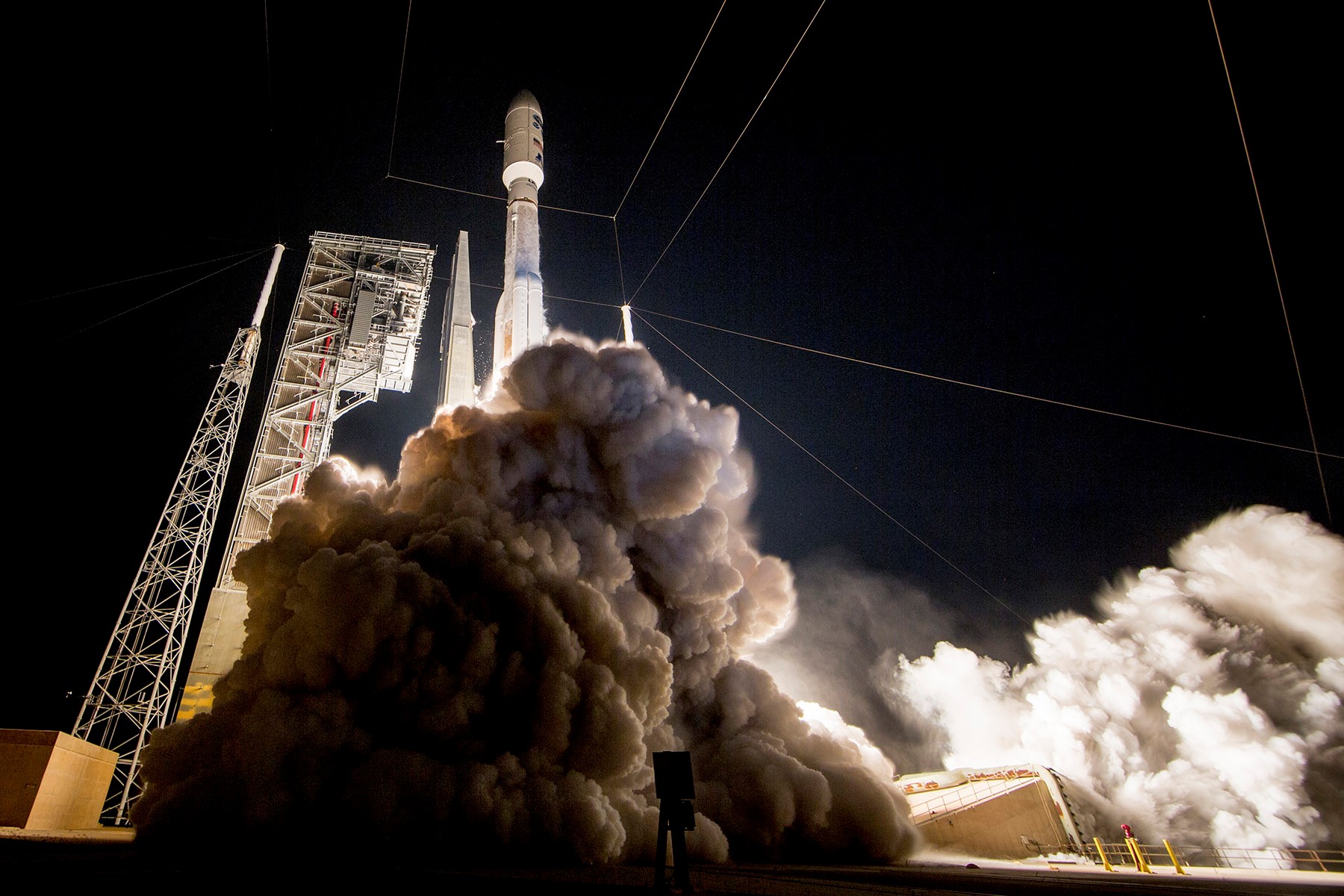 A powerful new satellite that will provide the best-ever looks at storms and other severe weather has taken to the skies.
Very early this month, we witnessed the success of protesters in North Dakota, winning the Army's support.
Army will not grant easement for Dakota Access Pipeline crossing
The refusal to grant an easement, however, isn't the end of the fight.
Don't celebrate the death of the "Black Snake" just yet? Some call this Washington code for a political decision…Critics are now saying that the action of denying the permits to Enbridge until January 21st, is simply inaction – intended to delay a decision in this matter until President Obama is out of office.
While we still have work to do on this matter, the efforts are making waves in other parts of the country…
Concerns about spills should be reason enough to reject a proposal to create 10 anchorage sites along the river for crude oil barges.
And let's not forget that in Indian Country, there are other issues still being dealt with. Pipes are not the only threat to their lands and our collective environments (including water and air).
The Native American Navajo Nation has accused the Obama administration of failing to clean up the damage from a toxic mine spill caused by one of its own government agencies. EPA says it has met its obligations to clean up the damage from 2015 Gold King Mine spill.
Keep fighting the good fight, in other words. We're seeing a tangible shift in opinion regarding fossil fuels. But, getting proud too early and laying down our swords could have negative effects. The push must continue. Be sure to do all you can to purchase renewables in your area and show with your wallet what you, as a consumer, are willing to buy. The consequences of dereliction are already upon us…
Warming oceans this year have caused the largest die-off of corals ever recorded on Australia's Great Barrier Reef, scientists said Tuesday.
To add insult to injury, environmental leaders are trying to figure out how to protect the planet from one big mistake: Trump. It seems the president elect has excelled at turning his back on his campaign promises, namely draining the swamp. Did anyone really believe that he was going to do that? Then, how the hell is anyone surprised? Yet, here we are, unprepared and reeling from shock. You'd think by now, after decades of struggle, we'd have better plans in place to meet such developments.
Instead…
One non-profit leader compared Donald Trump's choice for secretary of state to choosing the CEO of a tobacco company for surgeon general
The truth is, the environment hasn't been handed many breaks under left wing leadership either.
An interesting development in climate change has come out of Norway. Reindeer are shrinking. It makes sense. When resources become limited, species will evolve to survive. One of those ways is shrinking. When there is plenty, they grow larger. Check out the findings here:
Bad news for Santa's sleigh: Reindeer are getting smaller. As temperatures inch up, winters are getting warmer in Norway, where Svalbard reindeer (Rangifer tarandus platyrhynchus) live. Instead of being able to brush aside the snow that covers the grasses, lichens, and mosses they eat during the 8-month-long chill, the animals' diet is locked away under a layer of ice when warming temperatures cause rain to fall on existing snow cover, freezing it solid. To see exactly how these conditions affect the reindeer, a team of researchers captured and weighed 135 of the animals on average every year in April from 1994 to 2015
And if you don't believe me that it's happening…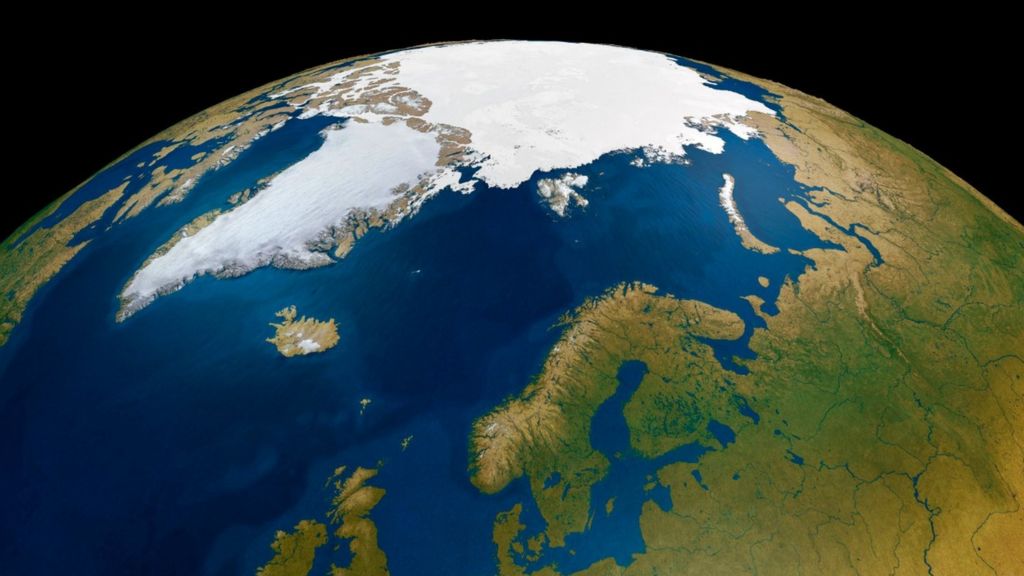 Temperatures at the North Pole could be up to 20 degrees higher than average this Christmas Eve.
It's interesting to see a company I've known as corrupt since childhood once again in the news…
A New Jersey town has filed a $1.1 billion lawsuit against DuPont, alleging the company spun off the Chambers Works facility to avoid environmental cleanup costs that could exceed a billion dollars…Chambers Work facility at the heart of the lawsuit is now owned and operated by Chemours.
Thanks for reading! Until next time…
---
If you like what you read, sign up for the newsletter to have these posts sent to you once a week in an email. It's simple! Just enter your email address in the box on the top right of the page.